BIOPARC (ZOO) Doué la Fontaine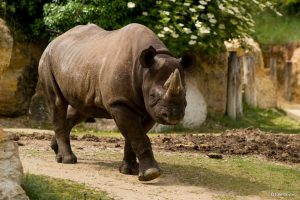 The local fabulous zoo, approximately 5mins drive from us, is well worth a visit. The Zoo was originally created out of old stone quarries and underground caves and is now home to a variety of exotic animals including big cats, penguins, reptiles and vultures. It's conservationist approach has won many of our reluctant guests over!
PUY DE FOU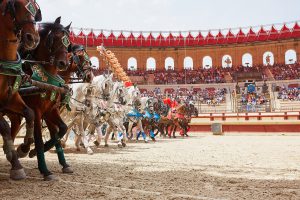 Approx 1hr 15mins, this is a Medieval theme park, with live jousting, battles and Falconry. It's a great day out for the family, with a wonderful night show starting at 10:30pm until 12:30am – booking essential. Well worth a visit!
ROCHEMENIER TROGOLODYTE VILLAGE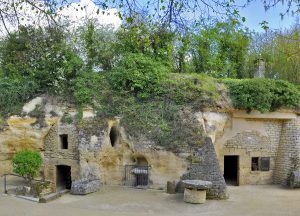 Rochemenier offers the most complete troglodyte site (Cave dwelling village) in the Loire Valley. You can visit two ancient farms with dwellings and "out buildings" cut into the rock, containing several hundred agricultural implements and pieces of furniture, a farm yard with animals, an underground chapel and a modernised troglodyte house showing how it is still possible, today to use this kind of dwelling. Open 1st April to 1st November, 9:30am to 7:00pm. Rochemenier is approx 15mins from us.
https://www.troglodyte.fr/gb-index.html
FUTUROSCOPE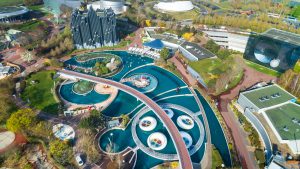 Take a fantastic journey into space and enjoy a voyage of Fantasy, Discovery, Pleasure and Excitement!! Futuroscope is a great family day out with a huge range of activities. Futuroscope is about 1½ hours away just outside Poitiers.
CYCLING
Cycling from Chateau de la Vigne provides predominantly flat country roads, passing by vineyards, streams, villages and sunflower fields. With few cars, it's a wonderful leisure activity to enjoy as a family or group. We have a range of bicycles on site for your use and enjoyment!
KAYAKING
In nearby Montreuil Bellay, you can enjoy a carefree afternoon kayaking along the peaceful Loire.
NEARBY CITIES
ANGERS
Approximately 35minutes away, Angers is a lively city whose medieval chateau houses the famous and stunning Tapestry of the Apocalypse. There are also numerous museums and its cathedral to visit. Angers has an excellent variety of shops, restaurants and Bars.
SAUMUR
Approximately 20mins away, Saumur is a delightful town with a variety of shops and restaurants. It's recently restored chateau offers breathtaking views above the stately Loire river. Saumur is known for its school of Cavalry, where you can take a tour of the school and stables. There are also performances by the famous "Cadre Noir".
Availability
See our Rates and Availability