Revive and Rejuvenate 4 Night Yoga Health Retreats 2019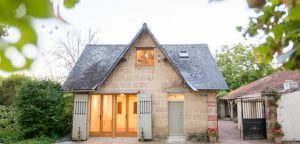 As well as running Chateau de la Vigne, I am a Masters Qualified Nutritionist practicing in the UK.
Join me for a 4-night Yoga Retreat in the Loire Valley, France
I will be returning with my fabulous team in 2019 for the 5th year running!
2019 Yoga Retreat Dates
Thursday 13th – Monday 17th June 2019
Wednesday 11th – Sunday 15th September 2019
"I loved every minute of May's retreat. It was so relaxing, I felt really looked after and we ate the most amazing, nutritious food. I enjoyed the daily yoga sessions and my massage session was just what I needed. I can't wait to go back!"
This retreat is based here at Chateau de la Vigne; a holiday property I have owned and run for the past 18 years.
I've put together a fantastic schedule, based very closely on last year's highly successful retreat with my expert team and I'm absolutely thrilled to be sharing this dream break with you all.
We'll practice yoga twice daily, walk or cycle in the peaceful and tranquil French countryside, cook some fabulous recipes together and enjoy delicious healthy meals. With a relaxed programme of discussions, activities, massage treatments and lots of friendly advice, we will explore, over the 4 days, what it really means to "eat well" and how to go about doing so in our busy lives.
We'll also get out and about and you'll have an opportunity to visit the beautiful nearby town of Saumur, the local vineyards and even enjoy a private wine-tasting session with a top sommelier.
You'll leave at the end of the retreat with plenty of empowering knowledge, tasty recipe ideas, as well as a goodie bag and a clear idea of how to embark on and sustain a healthy lifestyle.
With the weather gorgeous but the summer crowds reduced, June and September are a beautiful time to visit this beautiful region.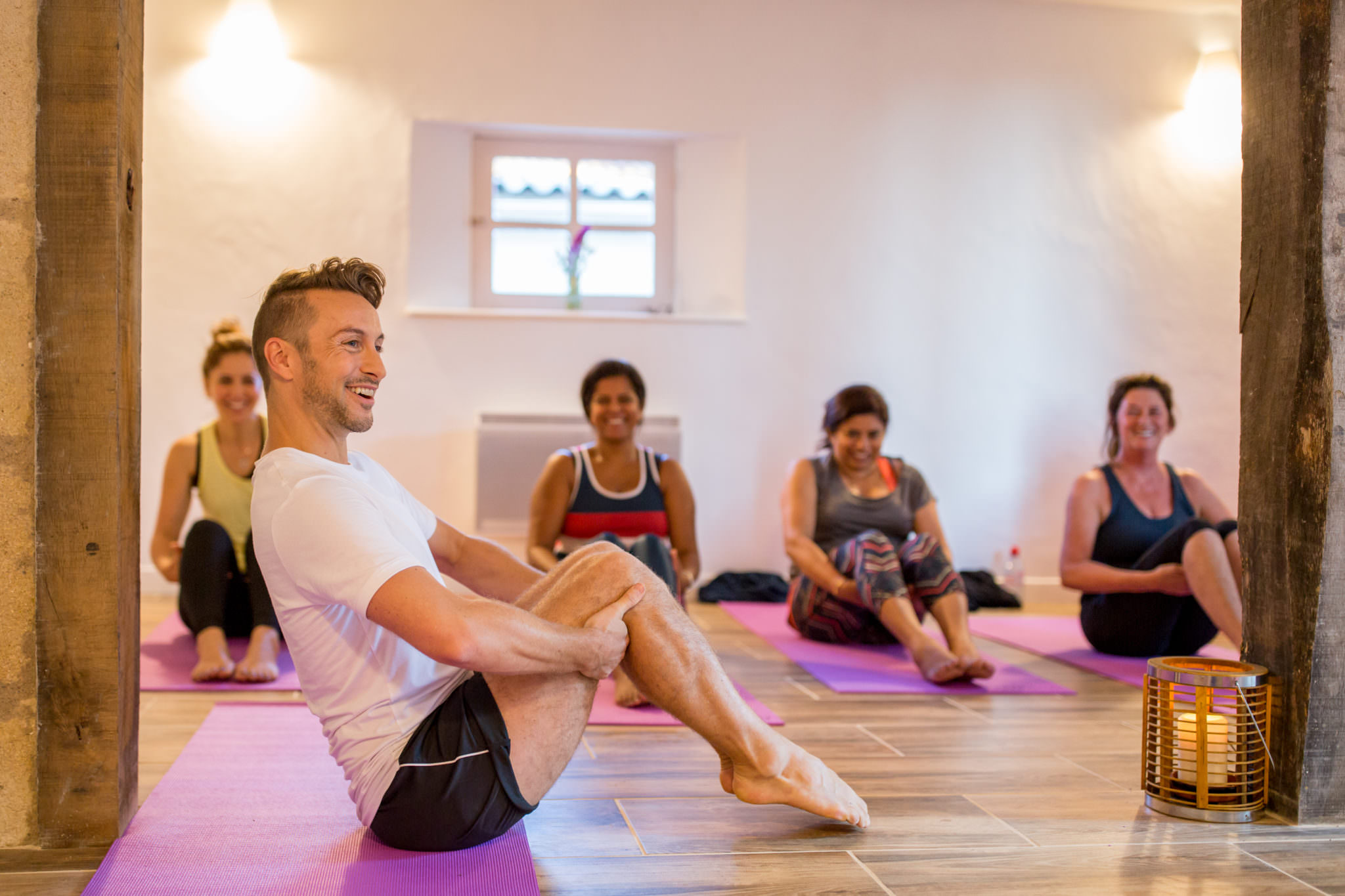 Please note that this retreat is open to all level of yogis, from beginners to long-time enthusiasts. Our expert instructor, Jamie Bowers runs renowned teacher training courses and has years of experience behind him; you'll know you're in good hands within seconds!
We have been running our retreats for 5 years now and they're getting better and better! The essence is on relaxing and experiencing a new way of eating and living but it is very important that you also leave with a clear idea of how to continue some of the things you have experienced on the retreat – we help you with that!
It's a beautiful and tranquil setting and a lovely group of like-minded people. I love running them, along wth my team who are all experts in their field.
Thanks May for such a wonderful retreat recently at your special châ

teau in the Loire. You thoroughly spoiled us all with delicious, healthy food, useful recipe demonstrations and trips to the local area. I loved the daily walks, yoga sessions and the fabulous treatments. Thank you for all your effort in making sure we all had a great time with such a lovely group of people.
What's Included in your health retreat
·      Pre-Retreat Guidance
·      Daily Morning & Evening Yoga/Pilates Sessions
·      Daily Exercise Activity Sessions
·      Therapeutic Massage
·      Cookery/Nutrition/Personal Development Workshops
·      Delicious Healthy Meals/Snacks/Juices/Smoothies
·      4 Nights Luxury Accommodation with Ensuite
·      Local Wine Appreciation Tasting Evening
·      Post Retreat Follow Up
·      Transfers from Nantes Airport (T&Cs apply – see below)
What's Not Included
• Flights & Travel insurance
Your Accommodation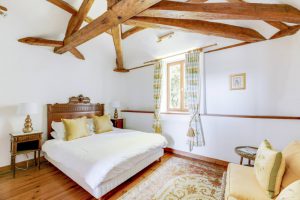 Remember, this is an intimate retreat in a historic home! The Chateau is large and luxurious and has 5 bedrooms- 3 double, 1 twin and 1 four bedded room – all ensuite. The top floor has a very large king bedroom with ensuite bathroom/separate shower, as well as a separate four bedded room attached, with ensuite shower room. On the middle floor, there is a beautiful suite with ensuite bathroom. There is also another double room, with ensuite shower and a twin room with ensuite. The reception rooms downstairs are very spacious and well furnished; perfect for large groups! All the rooms are beautiful and well furnished and accommodation will be allocated on a first come first served basis.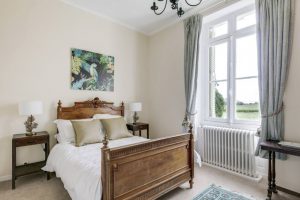 Health Retreat Sample Daily Schedule
Friday
Time
Activity
Where
08:00 – 08:30
Morning Smoothie
Chateau
08:30 – 09:45
Yoga
Studio
09:45 – 10:15
Revitalising Breakfast
Chateau
10:15 – 11:00
Personal Time
11:00 – 12:30
Cooking Workshop
Kitchen
12:30 – 13:00
Personal Time/Walk
13:00 – 13:45
Energising Lunch
Chateau
14:00 – 16:00
Vineyard Visit/Visit to local town
Courtyard
16:00 – 17:00
Personal Time
17:00 – 17:30
Afternoon tea
Salon
17:30 – 19:00
Yoga
Poolside
19:00 – 20:00
Personal Time
20:00 – 21:30
Dinner
Chateau
21:30 – 22:00
Meditation/Reflection
Library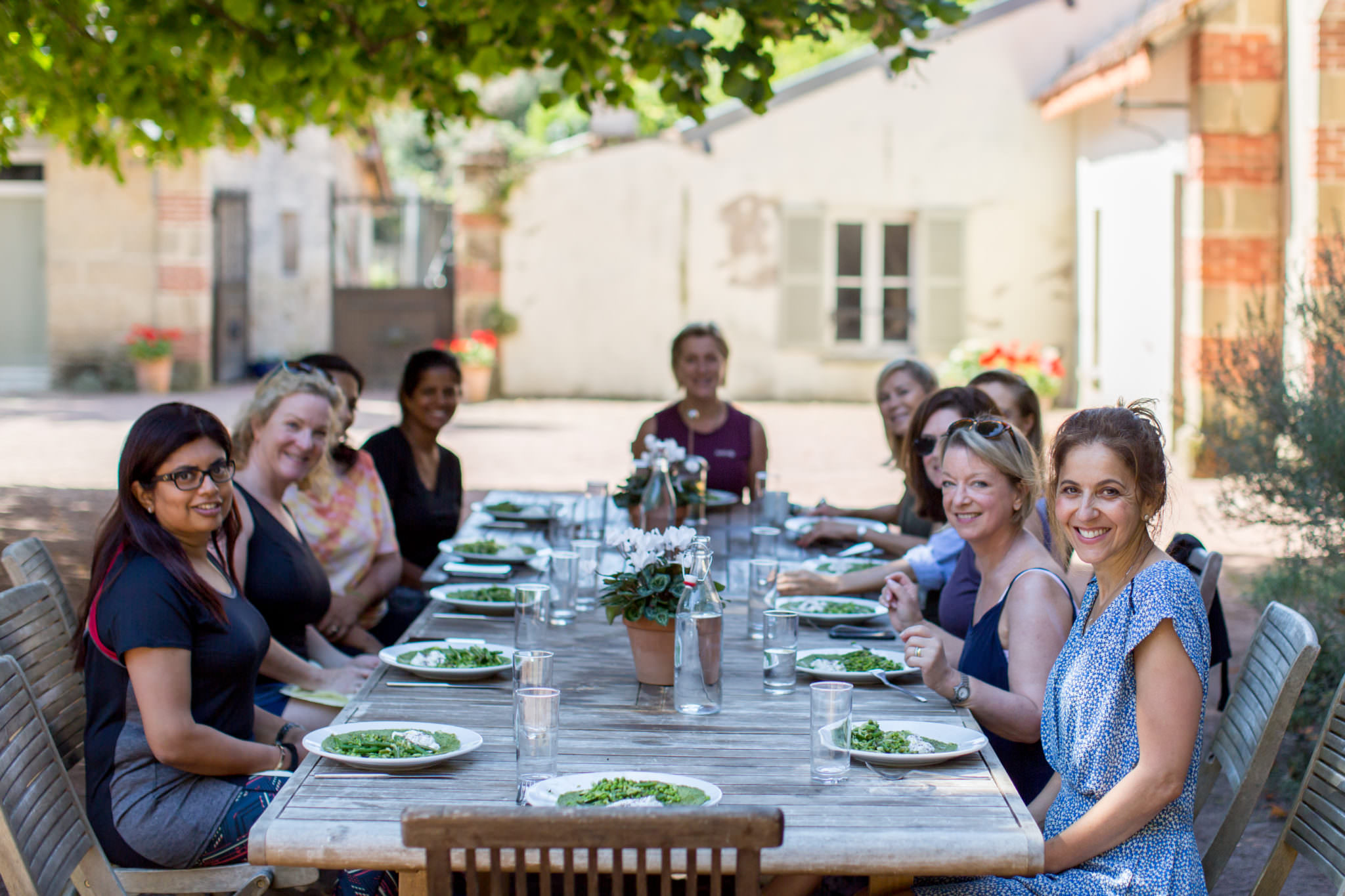 Health Retreat Sample Menu
Revitalising Breakfast
Cleansing Juice
*****
Bircher Muesli served with Fresh Figs, Cacao nibs & Frozen Berries
*****
?Mint Tea – Rooibos Tea – Fresh Ginger Tea
Energising Lunch
Shakshuka with Homemade Seeded Bread
Gourmet Dinner
Prawns with Red Onion and Mango Salsa
***
Cauliflower, Lentil and Coconut Curry with Brown Rice
***
Spiced Apricot Compote with Crispy Granola Topping
Before Bed
Selection of Sleep Enhancing Teas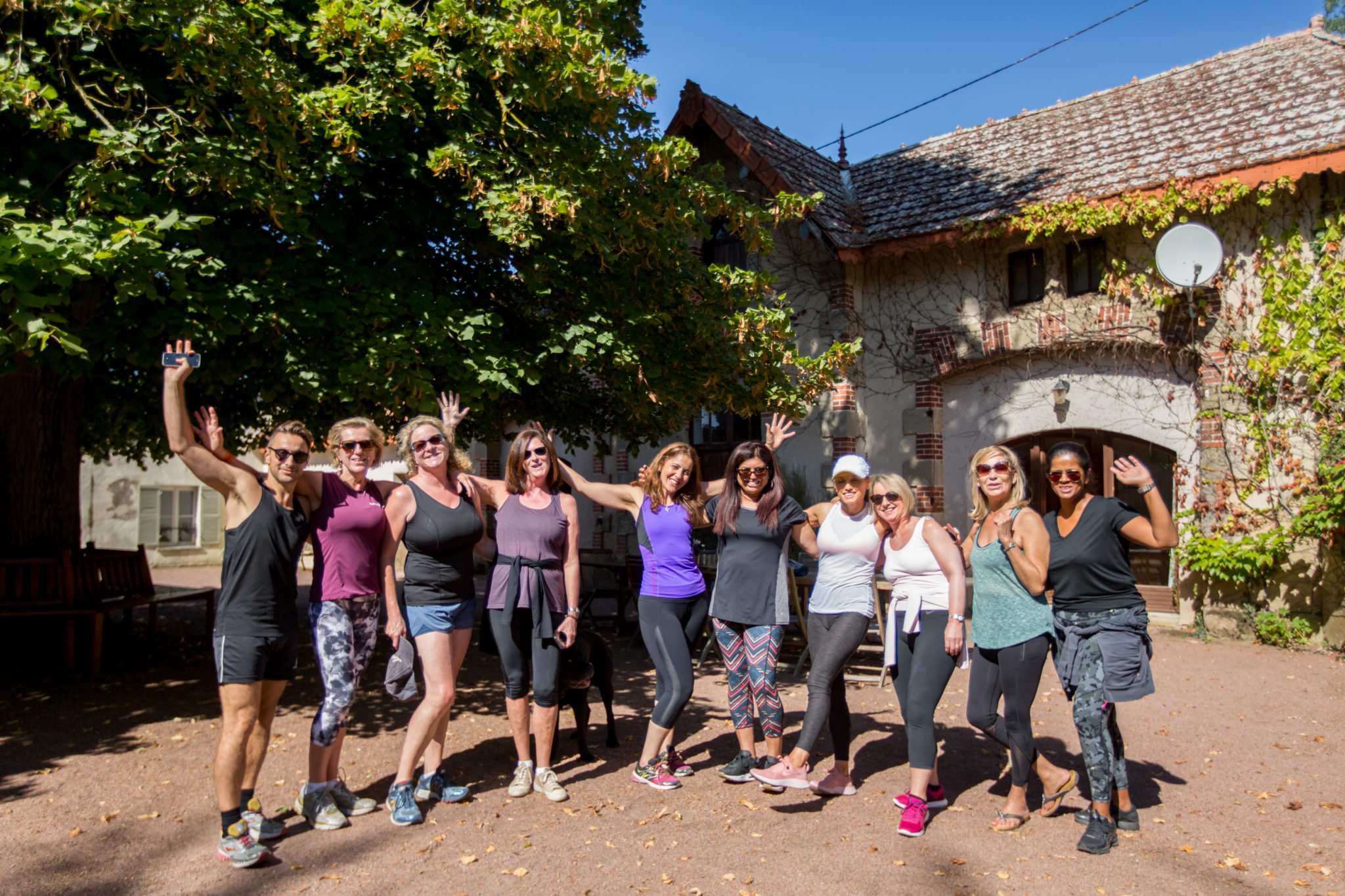 How to Get there?
The easiest way? Fly into Nantes airport and we'll pick you up.
The following flights qualify for our free transfers:
Thursday 13th June EasyJet London Gatwick Depart 15:00 Arrive Nantes 17:25
Monday 17th June EasyJet Depart Nantes 13:35 Arrive London Gatwick 13:50
Wednesday 11th September EasyJet London Gatwick Depart 15:00 Arrive Nantes 17:25
Sunday 15th September EasyJet Depart Nantes 17:15 Arrive London Gatwick 17:40
Book early to secure low rates; prices are around £25 each way
[please do get in touch with other flight options and we will do our best to arrange transfers to suit]
The car option? Of course, you can always drive; it takes 5 hours from Calais and it's an easy run all the way through.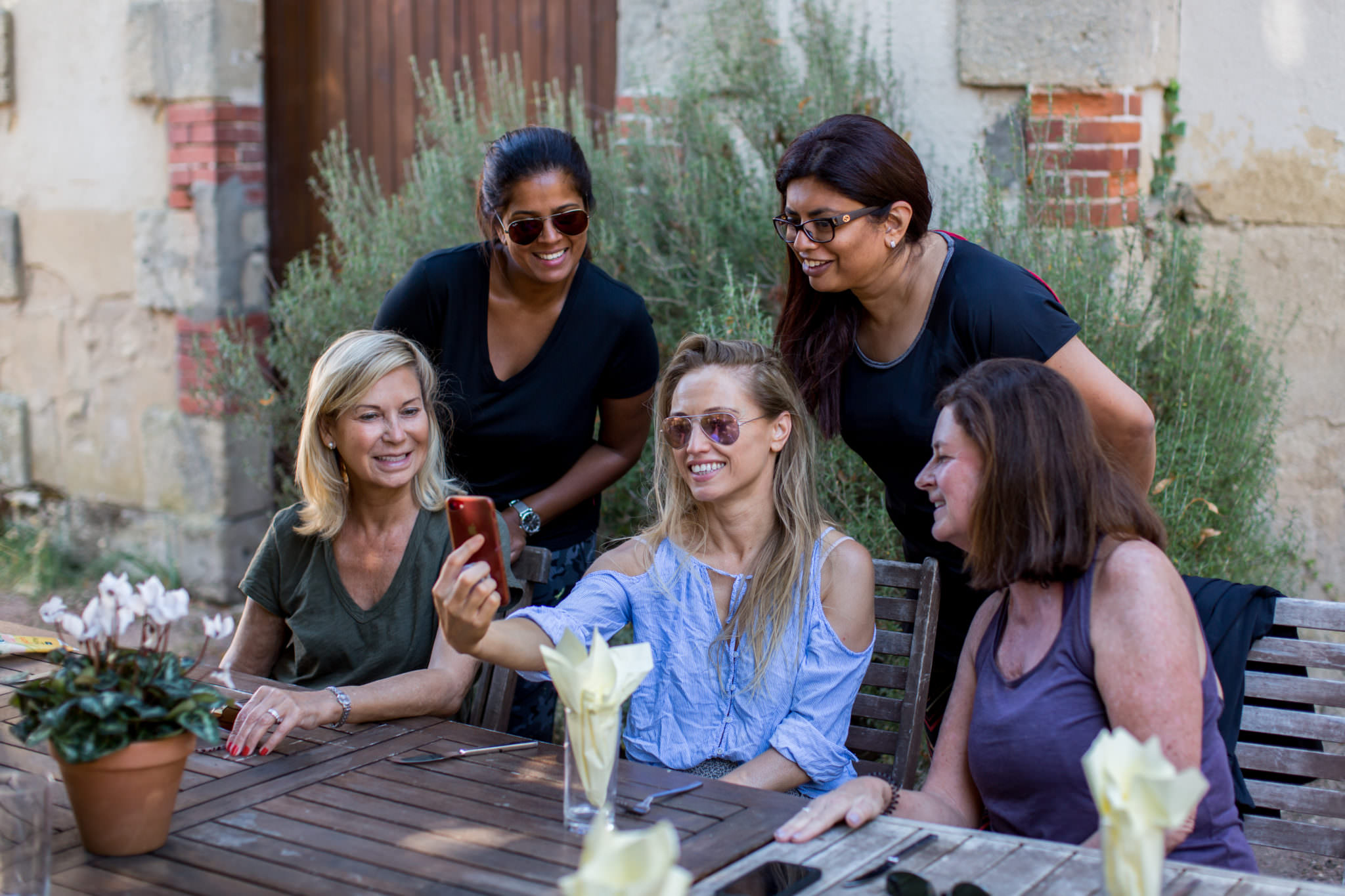 Join Us
Thursday 13th June – Monday 17th June 2019
Wednesday 11th September – Sunday 15th September 2019
The 4 night retreat costs £1195pp – all inclusive
£995pp for sharers or £895pp for group of 4 sharing
These retreats offer exceptional value and have extremely limited spots – it is likely to sell out quickly!
A £250 non-refundable deposit is required to reserve your spot and payment plans are available
Full payment will be required 8 weeks prior to arrival
SECURE YOUR SPOT
FULL DETAILS
Don't forget, you're welcome to email me at may@simpkin.com with any questions or concerns whether this is the right retreat for you.

I can't wait to welcome you all for this special experience!!
Want to see more?
Have a read of this review that was written by one of last year's guests
"The yoga retreat that is more than just relaxing" CLICK HERE
Here's the retreat in pictures CLICK HERE
DON'T MISS OUT!
If you're struggling to motivate yourself or your health regime is a little haphazard, a health retreat is the perfect opportunity to kick start a healthy lifestyle. Here's 5 reasons why you should invest in yourself and prioritise a health retreat short break? – CLICK HERE