A floral stylist and a photographer Janne Ford and a florist Hazel Shaw are delighted to announce their first Creative Retreat which will take place
Sunday 16th May – Wednesday 19th May 2021 (4 spots left)
 at
Chateau de la Vigne, Loire Valley, France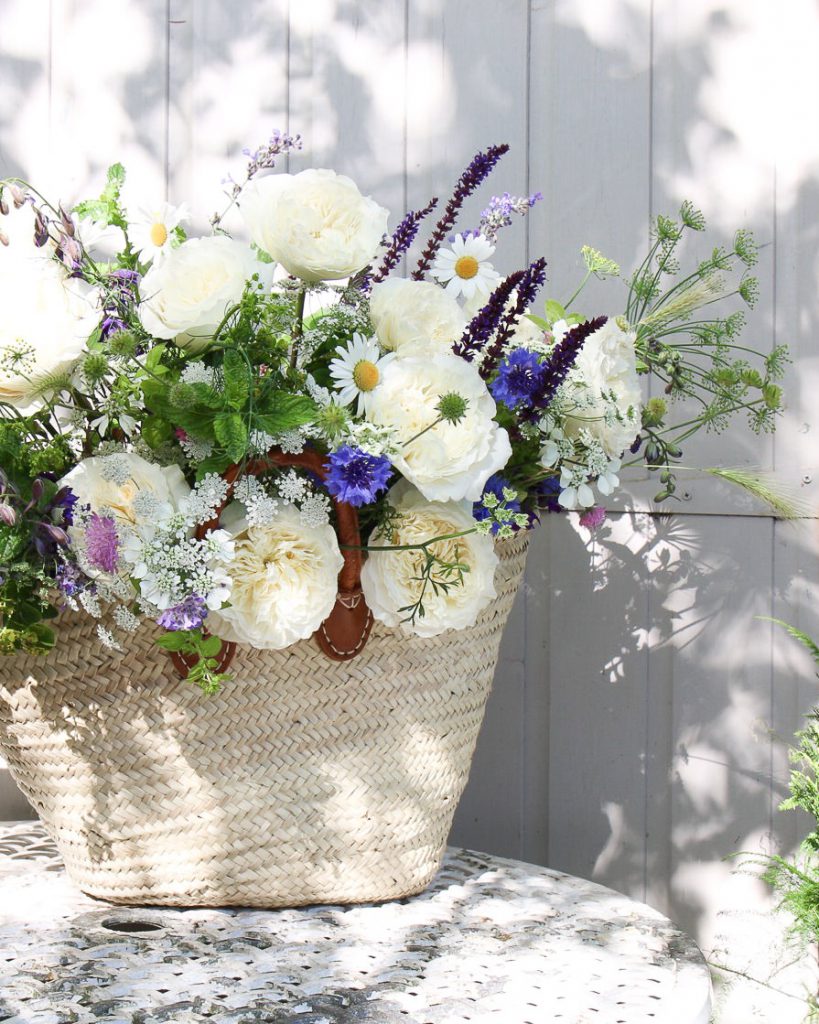 Join us on this unique retreat experience, where you can immerse yourself in a wonderful world of flowers, styling and photography whilst taking time out to prioritise your health and wellbeing.
Relax and unwind and indulge your creative self in the peace and tranquillity of the Loire Valley.
We all need to take time out of our daily routine to enjoy some peace and tranquillity in a beautiful space. Surrounding ourselves with nature's beauty feeds the soul.
We would love you to join us for 3 days of life's most treasured pleasures; fabulous food, wine, invigorating walks and floral styling. You don't need to have any experience of working with flowers to appreciate their beauty.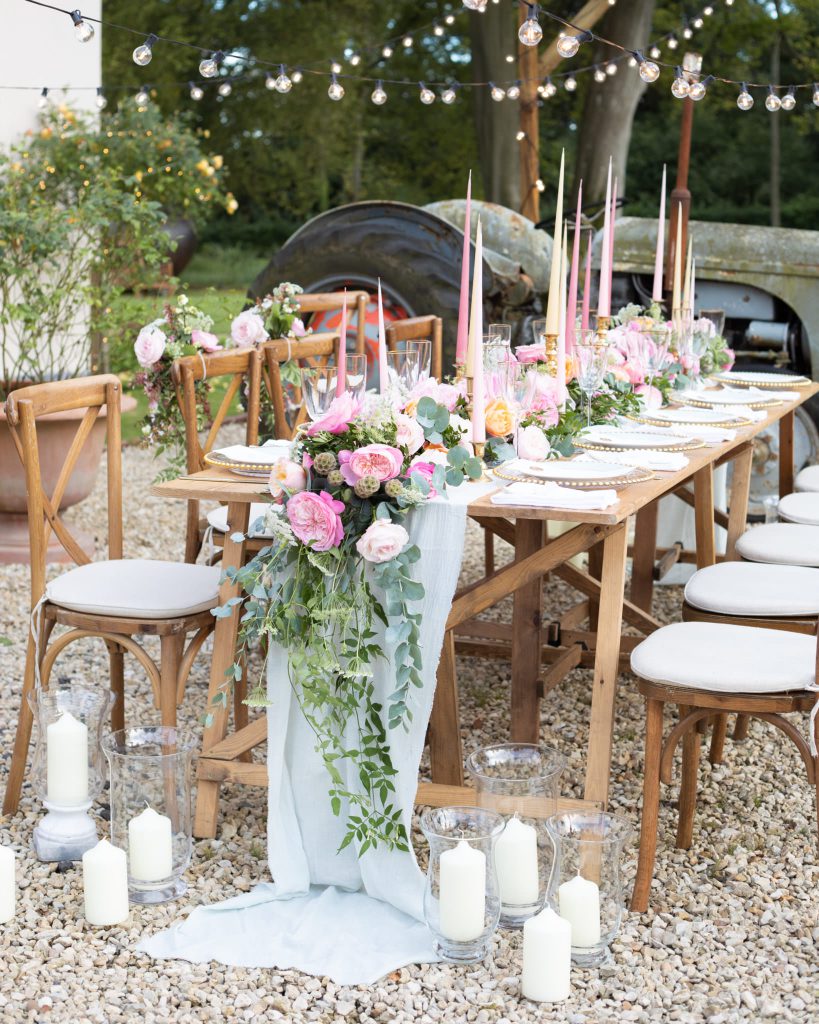 Over 3 days, you will be expertly guided by floral stylist & photographer, Janne Ford and florist, Hazel Shaw from Eden Blooms, who will teach you how to create your very own seasonal floral arrangement using a selection of stunning flowers and foliage. Janne and Hazel will be hands-on, sharing floristry techniques, practical tips and their expert tuition. You will create beautiful table settings and Janne will show everyone how to capture them beautifully on your camera.
Hazel & Janne will create some scene styling throughout the chateau and grounds, so you can photograph your creations in different environments.
In addition to being a talented floral photographer and stylist, Janne is a great teacher and generous in sharing her skills at her workshops.
– Debbie Blott
And that's not all….there will be wine tasting and a healthy cookery demonstration and of course, you will also have plenty of free time to rest, relax and recharge.
Immerse yourself in this beautiful region of rural France, away from the stresses and distractions, and enjoy a few restorative days creating beautiful floral art and increase your knowledge and understanding of food and nutrition.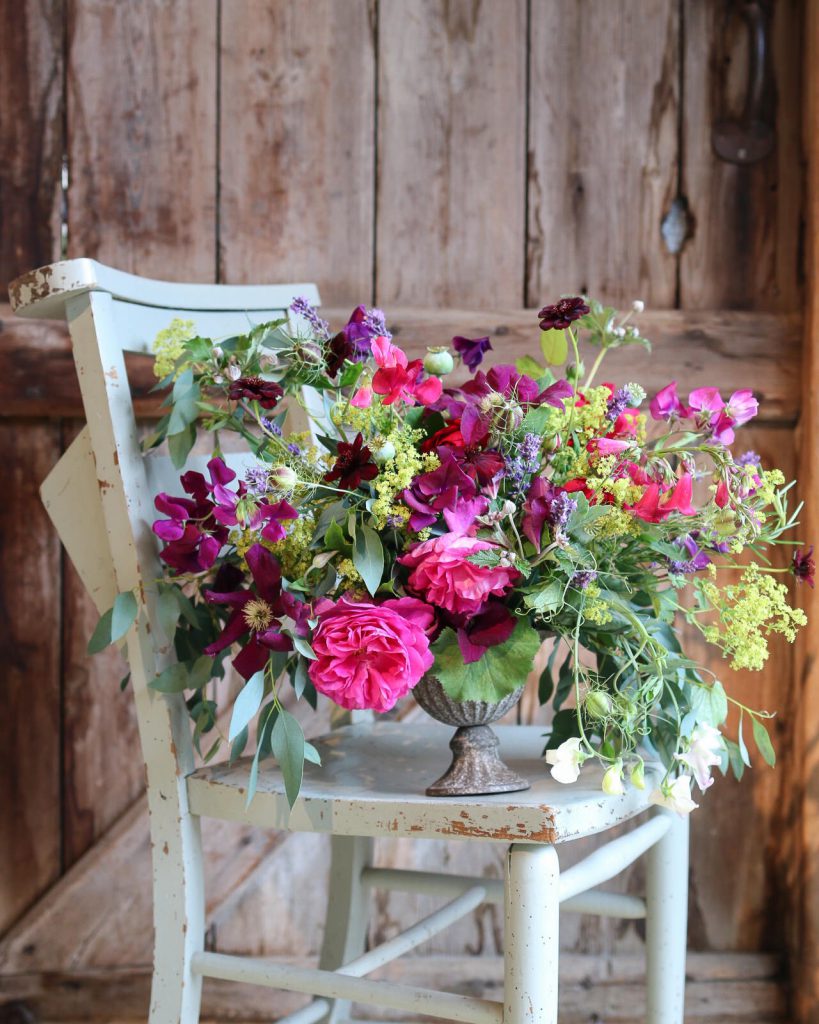 Your creative teachers
 Hazel Shaw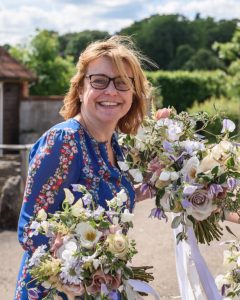 Hazel retrained to become a florist in 2007 after a successful career in marketing. She.is a leading wedding and event florist in the South of England. She is a member of Chapel Designers, a world-renowned and respected Floristry Collective. She grows her own flowers from her Hampshire cutting garden and creates abundant and romantic wedding floral designs in an English country style. She shares her floristry knowledge regularly at workshops and events.
Janne Ford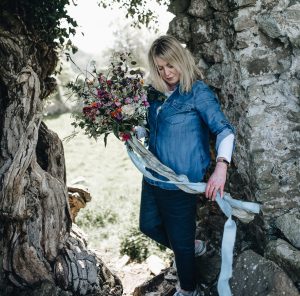 Janne is a floral stylist and photographer who works with a range of clients including David Austin Roses, Peony and Sage and The Real Flower Company to create beautiful imagery. Her natural ability to create light-filled romantic images has won her a dedicated following on Instagram of over 130 000 followers. She regularly runs workshops on how to use social media effectively and shares her knowledge of natural light photography.
Accommodation & Meals
Chateau de la Vigne is owned and run by leading nutritionist May Simpkin.
Delicious healthy meals are a big focus of this retreat; the vibrant menus have been designed to nourish and energise, with a mainly vegetarian menu using local seasonal foods. Your day will begin with a healthy smoothie and will be followed by breakfast, alfresco lunch (weather permitting), afternoon tea and aperitifs followed by a 3-course dinner, including wine. Tea and coffee and water are available throughout the day.
Each night, we will enjoy a sumptuous meal at a beautifully styled table.
May will be on hand throughout the retreat, serving up delicious food, freshly made with your health and wellbeing in mind. She will run a cookery masterclass showing you simple and healthy meals that you can easily replicate at home.
New to flowers or already experienced?
This retreat is aimed at those who love flowers and would like to indulge their creativity and explore new skills
No prior knowledge and experience are necessary; the retreat workshops will be warm and informal and are intended to be fun and informative, led by experts in their fields.
If you are an experienced florist come and enjoy time away from your everyday life and re-boot your creative side.
What's included
· Airport transfers for you and your fellow students from Nantes airport (specific flights apply – see below)
· 3 nights ensuite accommodation
· All food and drink including wine
· Wine tasting evening
· All your flowers, hire of equipment and tuition
What's NOT included
· The cost of your flights
Sunday 16th May – Wednesday 19th May 2020
The 3-night retreat costs £1500pp – all inclusive
These retreats offer exceptional value and have extremely limited spots – it is likely to sell out quickly!
A £250 non-refundable deposit is required to reserve your spot and payment plans are available
Full payment will be required 8 weeks prior to arrival
Join May, Hazel and Janne for this wonderful experience;
We can't wait to welcome you!